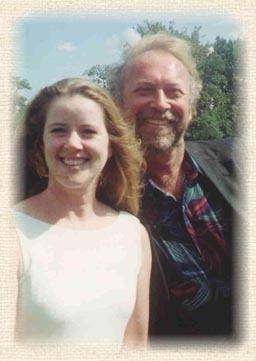 Maura and Skip Stamberger are the owners/innkeepers at Silver Strand. Maura manages the house as Skip still has the "day job" as a sales executive in the air conditioning industry. The inn opened in 1993 although the property was originally purchased as a private home in 1980.
Maura was raised in central New York in an IBM family. Since college, she has developed her culinary and hospitality skills at resorts in Colorado, Massachusetts and Newport, Rhode Island. Gourmet cooking is her passion and vegetarian ethnic cuisine is her specialty. She handles all decorating chores and manages the many gardens, some of which are growing your breakfast, as everything is always fresh and "from scratch".
Skip has done some extensive traveling which includes over 25,000 miles of sailing from Canada to the Caribbean. His present passions include classic German sports cars and mahogany speedboats. He has recently acquired a 27' beautiful James Anthony custom runabout with 800 horsepower.